---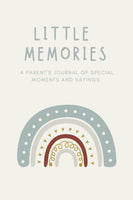 Our kid's say and do the cutest and craziest things. This journal is to capture those moments. Use this journal to write down the funny, adorable, sometimes crazy but memorable moments. 
Perfect for new moms, baby shower gifts, mothers' day gift or give it to yourself!
Created by a mama for mamas!